With E3 just around the corner Bioware tells us what to expect at E3.  Also we get the first look The Lost Suns Comic.  Updated For Advance Class page.
TOR at E3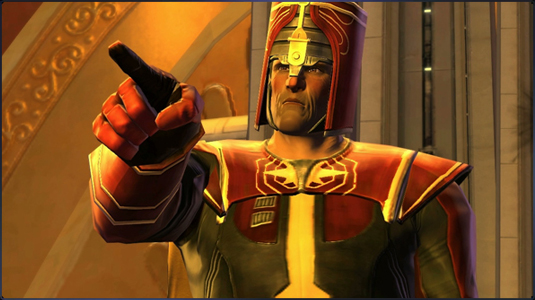 Everyone is eagarly anticipating the information we will get from E3.  Sighted as the biggest gaming convention in the world Bioware are certain not to miss a chance to show off The Old Republic.  This update we get a taste at what we have to look forward too.
Show Booth Information
EA Press Conference and a early look at TOR
A New Trailer
The Eternity Vault (Possibly a first look at raids in TOR!)
Gameplay content on Alderaan and Tatooine
Too read the full update head over too the official website HERE.
---
The Lost Suns Comic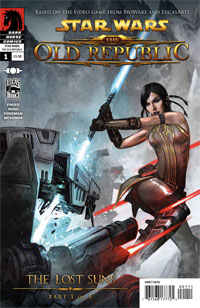 We also get a look at the Lost Suns comic coming out on the 8th June.  This comic is written by BioWare Senior Writer Alexander Freed.
The article consists of a Q&A with Alexander Freed who answers a number of questions about the comic.  If you enjoy reading comics then you won't want to miss this.
Head HERE to read the full article.
---
Advance Class Specialization
We all knew the Advance Classes (AC) of each class but very little else.  Now Bioware have sprung up a Specialization page for the AC's.  It gives you information about each AC and a few talent examples from each tree.
If you didn't know what class you want to be, maybe this page will help you decide.
Head over HERE to view the page.
---
With E3 coming up fast I'm sure we'll all have enough information to sink our teeth into.  Launch is coming closer and closer, even though we don't know a release date yet, Bioware constantly want to remind us we are getting there with each passing day.
Thank you all for reading
I hope you all enjoy E3